Overview
Associated Technology Consultants (Pvt.) Limited is a fully owned subsidiary of ATC Holdings dedicated to supplying innovative technological solutions to the Pakistani Textile Industry. With over 50 years of experience the Company has a strong brand and network of sales and service engineers to meet the diverse requirements of its clients ranging from BMR (Balancing Modernization and Replacement) solutions, new machinery, plant automation and green technologies.
ATC'S VALUES AND PRINCIPLES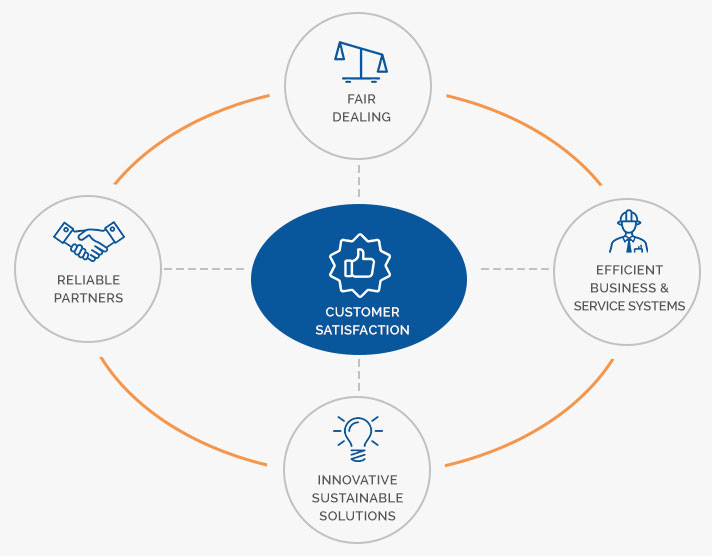 Where Our Story began
ATC was established in 1964 to provide textile technology to the Pakistani Industry. The company has diversified Focus on long term relationship with global partners operations from textile services to textile components.
Our Vision
To be the leading B2B supplier of Textile System, Technological Components, Green Technologies & Services to the textile industry of Pakistan
ATC's vision is to continue to provide the Textile Industry with the highest level of customer and Technical Service. In pursuit of this we have always believed in building up professional teams. Through our dedicated sales and service people, we are able to meet the challenges of the future.